India is standing on the threshold of Digital change era. Or we can say the country has already entered into Digital era. In terms of Digital era, India is not same as before. Also the IT industry of India is a world recognized industry. Because of fast growth of Digital Marketing, many new employment opportunities doors got also opened. And more and more people are connecting to this industry.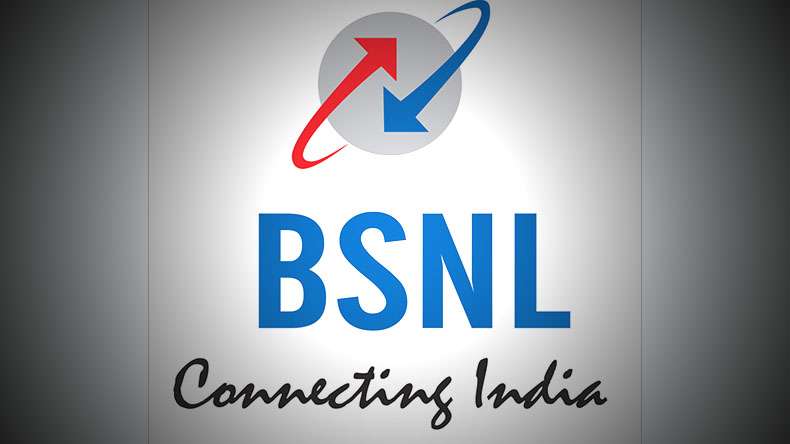 If we go back to memory lane, we will find that  in August 15th, 1995, VSNL for the first time launched internet for public in the country. And after five years, the percentage of percent of the Indian population having internet access was only 0.5 percent. But, after sixteen years the percentage jumped whopping  28 percent with 373 million internet users in all over India. As you can see the vast majority of the people are not connected to internet. But after free access of JIO in almost every household internet became a  known  thing.
And as per  Cisco's Visual Networking Index (VNI) report, by 2021, 829 million Indians  about 60% of vast population are expected to take an big leap towards internet accessibility. There was  time when you open any website in classic internet explorer 5  or 5 it would take ages to  load. But with time the speed started to getting improved. Particularly arrival of 3G network.And after coming of 4 LTE network  the  the  scenario got changed altogether. After launch of JIO by mukesh  Ambani, until unknown internet by vast majority of the population entered into every house. You can see photos in social media like facebook of those peoples who had never used internet.
How govt and companies are spending on Digital Marketing
No doubt, internet revolution  has already taken place in India and this has paved way for many businesses to flourish.Companies and brands started to advertise their brands in social media. It's now very common to see facebook and twitter address in  brand's advertising  banners.  More and more companies are channelizing their funds to reach potential customers through social media and other source of inernet marketing.
As per IMRB International study, India currently spends 12 percent on digital marketing. The Times Internet  has conducted a comprehensive study on CMO's and CDO's  and found that digital spending  sprung up to 50-55 percent for some brands and industries. This clearly shows that how enthusiastic the brand and  industries are in terms of Digital Marketing.
Digital Marketing paved way for business opportunities for  Digital Marketeer
We have already seen that the business and brands utilizing Digital Marketing is  in full swing. But all companies do not have dedicated IT team to promote their business online. Even there are staffs, but they are not skilled and trained to handle new Digital Marketing.  So, these companies need someone or some agencies who can take care of their Digital Marketing department . Also, in-house team normally costs more. In that case companies look for Digital Marketing  agencies. And that's where the  new gateway of opportunities are opened  for skilled Digital Marketeers.
A digital Marketing agency can help in following  ways to corporate business, small business and services.
The Digital Marketing agencies help in increasing the business area by  targeting potential customers.

These agencies have skilled professionals who work on analysis basis. They keep tab on the expenditure as well as the ROI or return of investment. This way, with less price more customer base can be created and ultimately the end result is more profit and more growth of the company.
In traditional marketing the customers can be targeted as local or national. If one wants to go international in traditional way, the company has to shell out huge amount of money. But using the modern Digital Marketing, the marketing agencies utilizes the potential of this Digital Marketing and make reaches the company's presence to international client base also.
The potential of Digital Marketing in India
We have already talked about Digital Marketing growth in Indian. But in this section, I am going to show you some statistics which will  give you an idea how Digitized India has become:
With  strong  241 million monthly users in July 2017, India  reached at the prime position among the leading countries ranked according to the Facebook users leaving behind USA and Brazil.

In an estimation, by 2021, Indian internet traffic will be 291 times the entire Indian internet in 2005.

Not only that From 2016 to 2021, internet traffic will grow at a annually at the rate of  32 percent.

And in another estimation, 2.0 billion networked devices will be available by 2021.
From the above statistics one can understand the colossal growth of  Digital Marketing. There is
9142.5 percent
increase in the number of internet users from 2000 to 2017.
If we compare with neighbour China, we are second most internet users in the world. But remember, In India,the infrastructure is not so  developed as China and most part of rural India is still  unknown to Internet. Though remote villages are also leaping fast to catch up with the cities and the future is Digital India.
Multi Indian language a boon for Digital Marketing
Google had recently launched a statics about Indian language and  it was called KPMG report (April 2017), And the  titled was  'Indian Languages- Defining India's internet', As per report  9 out of every 10 new internet users in India are likely to be regional language users over the next five years.Not only that  Indian language internet users will go exceed that of English internet users.This is amazing is not it ?
There are  175 million English internet users in India, and at this time there are 234 million Indian language internet users.As per one report, in coming 4 years, Indian language internet users will reach 536 million at 18 percent CAGR while English users will grow at 3 percent CAGR to reach 199 million. Digital literacy, reach of  internet devices in remote villages of India and effort of government of India for Digital  growth will contribute to become India great force in for arena of Digital Marketing.
Indian government's effort for Digital Boost
The major hurdle for India  is to reach internet to villages. And as Mahatma Gandhi had told ,"The real India resides in Village". So without connecting these villages, the internet the real dream of Digital India cannot be achieved.  For this, the central govt of India as well as  state  govt. has collaborated to give a green signal to National Optical Fiber Network (NOFN). The purpose of this project is to provide 100 Mbps broadband connectivity to all the gram panchayats.And if this happens there will be a big revolution in Digital India.
Mobile Internet Users:  A new horizon for Digital Marketeer
There was a time  when owning a smartphone was considered to be a costly affair.Only the handful of India could afford smartphones. But with the arrival of cheap Chinese  smartphones with great features even poor Indian can now afford and smartphone.
Earlier, Apple, Samsung, Nokia and LG etc were the companies which used to make smartphones. But, with the entry of Chinese brands and particularly MI phones it made possible to own smartphones even for very cheap prices.
Also these companies forced big band smartphones companies to make cut their prices to compete with the market.
As on February 2017. If G20 nations are compared in regards of Mobile users , Indian are number one regarding mobile internet usage, leaving behind the UK (34.8 percent) and US (37.2 percent) with a gap more than double.
Free JIO internet connection and Digital India
There was time when Indian users would have to shell out INR 256 for 1GB of internet. Since, it was costly. Users would use internet keeping in eye with the cost of internet. It was a kind of constraint. Because, even one wanted to use internet for longer period, it was not financially  possible for majority of the users.
But last year Reliance JIO played havoc in the arena of mobile network operators by providing free internet for 6 months.And even the price got cut for monthly rental.This forced other mobile network companies to cut the prices which ultimately the end-users benefited.
This increased the mobile internet users considerably  which boosted already booming Digital Marketing in India.
Conclusion
India has traveled a long distance from  the snail paced speed dial up connection in  90's to the Hi speed 4G  internet connection. And today, internet is not an option but an indispensable thing for a common Indian.
With more and more companies and brands turning towards Digital Marketing from traditional marketing, the digital marketing has gained a new ground. And this has led to open several job opportunities for young people.
The days are passed when when only the customers used to be attached to brads.With  the arrival of Digital marketing, brands have to be on their toe to make their customers to return back.